Hi!
Old gamer here, living and raising an entire family of devoted Fantasy and Sci-Fi RPG nerds here in Topeka, Kansas. I began this journey rolling funny shaped dice back in 1978 and I have been an avid DM and player ever since.
Up a little early today - as we get older sleep can be a bit of a challenge. Thought I would post some examples of my maps, tavern sign artwork and fantasy artwork, generally drawn over the years for my own campaign.
If my style of maps and art looks useful or helpful I would be happy to help a brother or sister out with a little art and / or map(s) for their BFRPG project.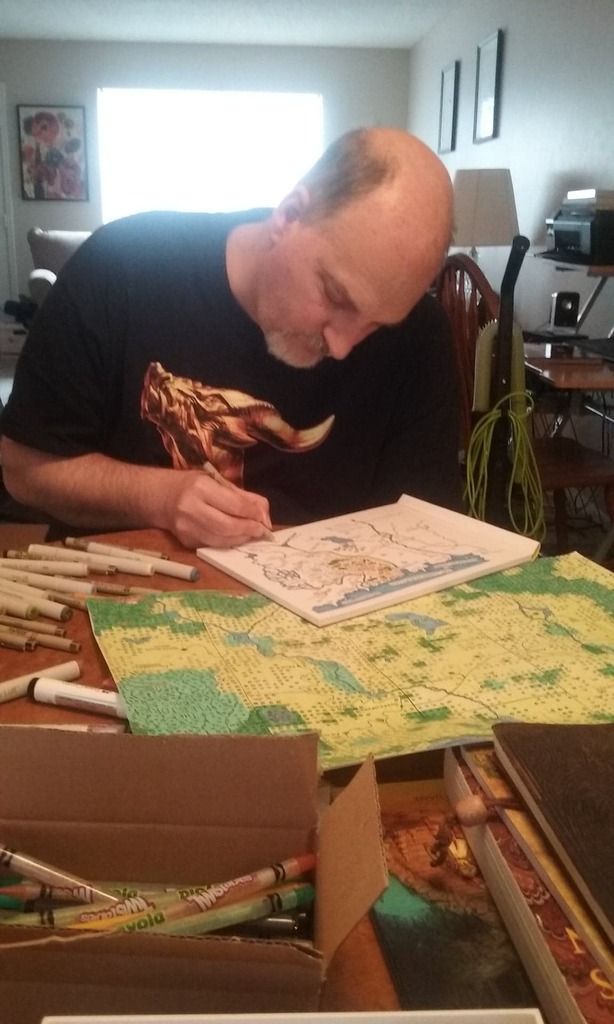 [/URL][/img]